Body Contour Sculpting for Him
Reduce, Sculpt and Tighten With Body Sculpting For Men!
Men, at our welcoming unisex medical spa, you can now look and feel your best with treatments uniquely created just for you. Body Sensation Medspa's signature body-sculpting services for men will help you to turn back the clock and improve your zest for life, overall body image, and self-esteem. Men age differently than women and store fat in different areas, requiring a different approach to body contouring. Our talented body sculpting experts at our Miramar medspa specialize in helping you walk out of our spa with body sculpting tailored to your shape. Drop those last couple pounds and tone up with body contouring at Body Sensation Medical Spa!
Body Contour Treatment Areas:
Stomach

Abdominal & Love Handle Fat Reduction

Skin Tightening

Water Weight Reduction & Detoxification
---
Body Sculpting
Fat Freeze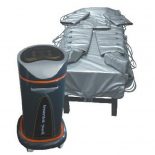 Lymphatic Drain Detoxificaiton